Tyrone Matthews
Founder | Managing Partner
tmatthews@matthewslawgrp.com
Tyrone Matthews is the Founder and Managing Partner of the Matthews Law Group, P.C. His experience includes civil litigation and all facets of subrogation litigation including workers compensation, auto, property, and deductible cases. Mr. Matthews is also an experienced workers compensation defense attorney having litigated all issues relating to compensation in California including Serious & Willful Misconduct and Labor Code §132a claims. He is also a frequent lecturer on practical issues facing insurance carriers, administrators, and employers on the effective deployment of subrogation recovery strategies.
Prior to attending law school, Mr. Matthews served with distinction in the United States Marine Corps where he also served as a Drill Instructor at the Marine Corps Recruit Depot in San Diego, California.
Mr. Matthews is also very active in his community, where he has served on numerous boards and foundations including the Mira Costa Community College Foundation Board, Tri-City Hospital Foundation Board, Neighborhood House of San Diego, and El Corazon Oversight Committee for the City of Oceanside. Mr. Matthews is also an active member of Economic Development Commission for City of Oceanside and a graduate of the San Diego FBI Citizen's Academy.
EDUCATION
· J.D., Western State University College of Law
· B.S., Chapman University
BAR ADMISSIONS
· United States Supreme Court
· Southern District of the United States District Court
· Eastern District of the United States District Court
· California State Bar
PROFESSIONAL MEMBERSHIPS
· Defense Resources Institute (DRI)
· Association of Southern California Defense Counsel
· National Association of Subrogation Professionals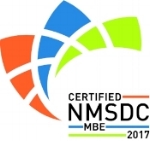 "The Matthews Law Group, P.C. has that rare combination of legal expertise, superior client service, cost/benefit focus, and unwavering ethics in representing our insureds interest. Simply said, they get the job done as efficiently as possible."
John Kha | AVP, Sr. Claims Specialist
XL Catlan
"Tyrone is hands down the BEST subrogation attorney that I have worked with. He has a complete understanding of the California Workers Compensation system and how it works when pursuing recovery via subrogation in order to get the best possible financial outcome."
Dianna Cumpian | Workers Compensation Manager
UCLA Insurance & Risk Management
"Not many of us have a passion for subrogation, but Tyrone is one of these people. It is without hesitation that I recommend Tyrone because of this passion and the results he obtains for us. Tyrone also does a good job of keeping his costs d­­own and is always very responsive to all of our communications. Tyrone has an excellent working knowledge of California Workers' Compensation which goes hand in hand with our subrogation efforts. Tyrone is an excellent attorney, one which I don't hesitate in recommending."
Dean Clifton
Merge Investigation